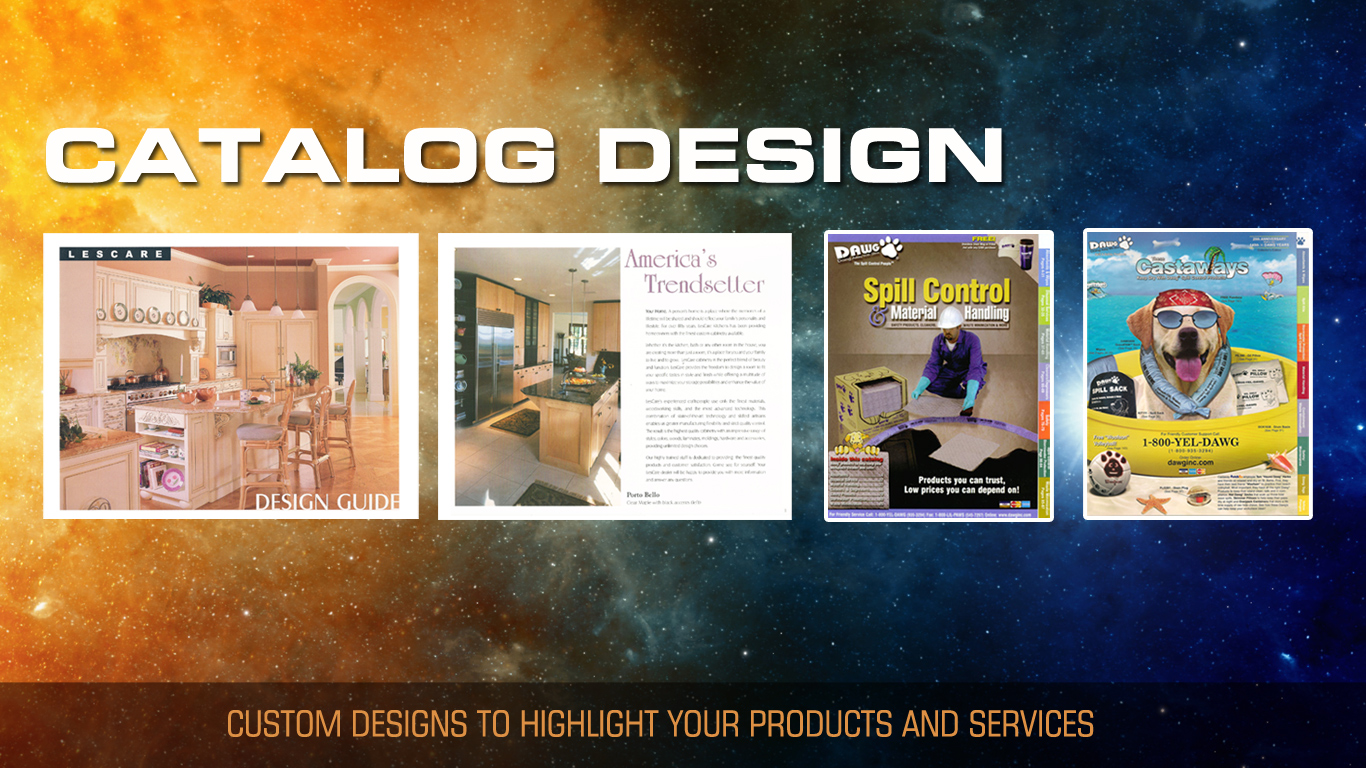 Print Catalog Design
Trouble selling your products? We have lots of experience designing effective, user friendly product catalogs that highlight your product features and and services to your reader. A well-designed, well-organized print catalog will make it easy for new and existing customers to find the product or services they need.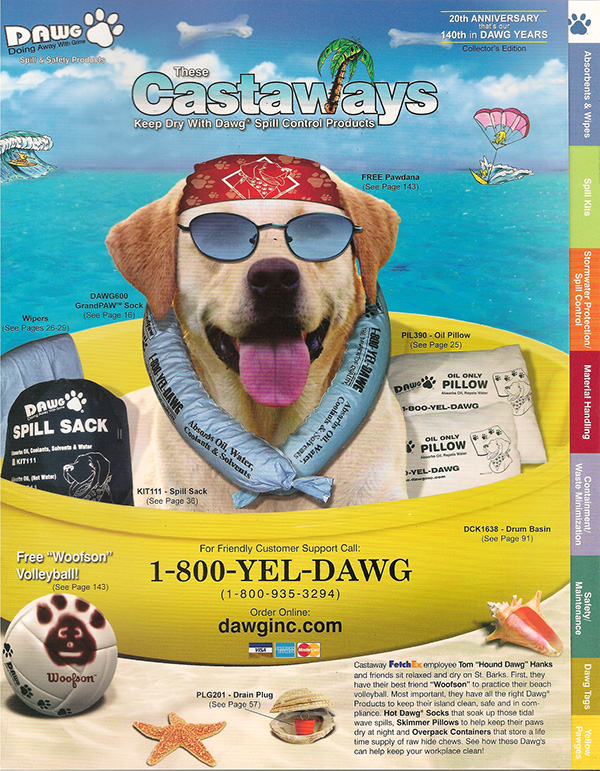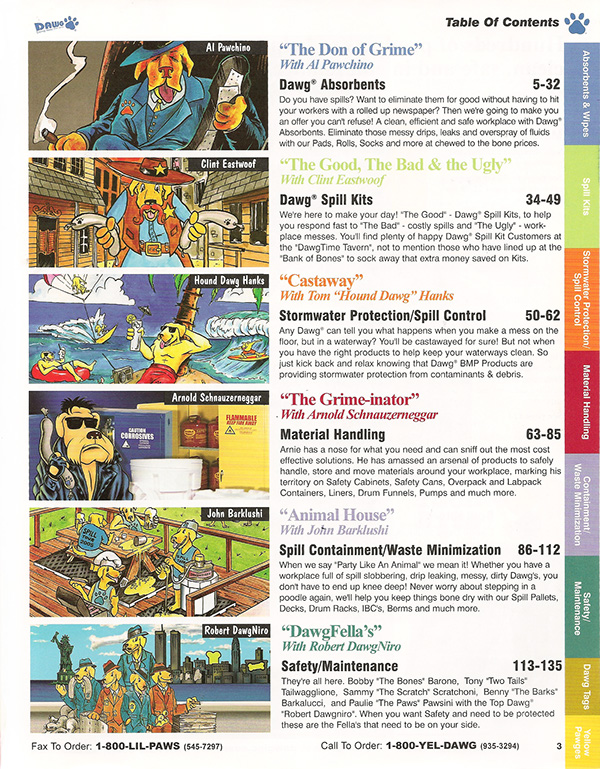 Project: To design a industrial product catalog in a creative, fun style that would draw in the reader, to find out more about their products but to do it in a fun, alluring way. Our solution was a play on words of the company name… DAWG. We came up with a Hollywoof theme, fun copy with endearing hollywoof celebrity dog characters that inform and guide the reader about their products. This catalog was a big success.